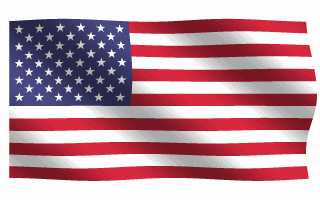 WELCOME TO
THE AMERICAN LEGION
SYKESVILLE MEMORIAL POST 223
Commander: John Ridgley
Adjutant: Todd Yatsko
COVID-19 UPDATE: Per direction, Post 223 is CLOSED until further notice. This includes hall rentals, bar/lounge and kitchen, St. Patrick's Day dinner, Bull & Oyster Roast, karaoke, live music, and all meetings. Refunds for B&O Roast will be available upon reopening.
We apologize for any inconvenience, but the health and safety of our Post 223 Legion Family is our top priority.
For hotline and website information in different counties, visit our County Health Department COVID-19 Hotlines and Websites Page.
Carroll County's COVID-19 call center line is 410-876-4848 and is open 8-5 , 7 days a week. After hours, people can leave a message that will be returned the next business day.
https://cchd.maryland.gov/covid-19/
Howard County: ***COVID-19 Information Line Hours*** The Coronavirus Information Line will be available from 8:00am-5:00pm - 7 days a week. Call 410-313-6284 for answers to health and medical questions about Coronavirus.
https://www.howardcountymd.gov/Departments/Health/MM-Alerts-and-Recalls
(410) 795-7242 | americanlegionpost223@gmail.com
| | |
| --- | --- |
| Sunday-Monday | Noon - 9:00 PM |
| Tuesday-Thursday | Noon - 11:00 PM |
| Friday-Saturday | Noon - 1:00 AM |
The American Legion Family
*** LEGION Act Signed Into Law ***
** 11 Things You Need to Know About the LEGION Act **
*** Legion updates Auxiliary eligibility criteria from 'wives' to 'spouses' ***
Since our charter in 1946,
The American Legion Sykesville Memorial Post 223
has been welcoming VETERANS from all branches of our Armed Forces. Today, we continue to welcome all military personnel serving our country. Joining our Post enables you to continue serving your God, Country and Community. Our mission is to implement the goals, aspirations, dreams, peace and blessings for our country, friends and families embodied in our
preamble
.
MONTH OF THE MILITARY CHILD
Happy Birthday to Our Current Legionnaires
for the Month of April
| | | |
| --- | --- | --- |
| Cheryl Anderson | Jon Barnowski | Edward Benjaminsen |
| George Bibaz | Arthur Boone | Michael Buchanan |
| Jon Buck | Anne Dittrich | David Earles |
| Preston Fuller | Wayne Glenn | Thomas Grimes |
| Clifton Harrison | John Hawk | William Hill |
| Paul Hoffman | Michael Hortie | Robert Hynes |
| John Jones | James Keeney | Alan Kurland |
| David Leeds | Michael Lotter | Monica Mattson |
| Paul McGee | Steven Meekins | Donald Menser |
| James Murphy | Mark Onheiser | John Pentony |
| John Pizzillo | Michael Rogers | Charles Ryan |
| Kenneth Schlee | Howard Schultze | John Smith |
| William Spicer | Ryan Taylor | Gary Trayer |
| Gus Truedson | Kenneth Wachter | Jack Wallace |
| | Stephen Whisler | |
Please pay your 2020 membership dues no later than 31 January to maintain your membership status and access to the post facilities.
**********************************
Wanted experienced part-time Kitchen Staff Member to assist the Kitchen Manager/Cook at The American Legion Sykesville Memorial Post 223. Duties include meal prep, cooking, and tear-down/cleaning. Available kitchen staff member hours are Tuesday, Wednesday, & Fridays, 3 pm - 8 pm. Hourly wages are negotiable based upon training and experience.
* Age 17+
* Agree to a background check
Call the post after 12:00 pm Monday - Friday at 410-795-7242. Ask for Post Manager Stephanie Heck or Post Commander John Ridgley. Send resumes and/or questions to americanlegionpost223@gmail.com & steppy88@earthlink.net.
Legion General Membership Meeting
3rd Wednesday of the month at 7:00 PM
https://www.legion.org/vote/publications
UPCOMING EVENTS
LIVE MUSIC IN THE LOUNGE
(Members & Guests)
***************************************************************
(Open to the Public)

Have you gotten your Maryland Driver's License with VETERAN Status yet?
Click the image for more info.
To the wonderful patriotic citizens of Sykesville, Eldersburg, and surrounding communities. Join our Post as a Booster or Sponsor. (Go to Sponsor page for details). Monies raised are given back to the community. Help us to continue sponsoring Scholarships for our children; give aid and assistance to our local needy Veterans and their families. Help us to continue to support financially worthy community programs and projects.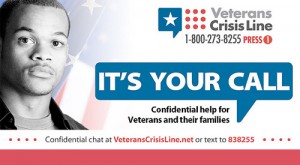 <>