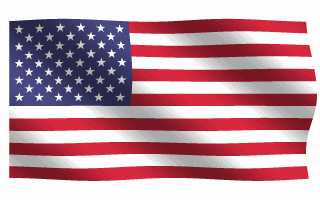 WELCOME TO
THE AMERICAN LEGION
SYKESVILLE MEMORIAL POST 223
Commander: John Ridgley
Adjutant: Todd Yatsko
(410) 795-7242 | americanlegionpost223@gmail.com
| | |
| --- | --- |
| Sunday-Monday | Noon - 9:00 PM |
| Tuesday-Thursday | Noon - 11:00 PM |
| Friday-Saturday | Noon - 1:00 AM |
The American Legion Family
*** LEGION Act Signed Into Law ***
** 11 Things You Need to Know About the LEGION Act **
*** Legion updates Auxiliary eligibility criteria from 'wives' to 'spouses' ***
Since our charter in 1946,
The American Legion Sykesville Memorial Post 223
has been welcoming VETERANS from all branches of our Armed Forces. Today, we continue to welcome all military personnel serving our country. Joining our Post enables you to continue serving your God, Country and Community. Our mission is to implement the goals, aspirations, dreams, peace and blessings for our country, friends and families embodied in our
preamble
.
NATIONAL SUICIDE PREVENTION MONTH
WEEKEND EVENTS
September 20 - 22
Friday Night: Dinner Special (Gilled ham steak w/ grilled pineapple, scalloped potatoes, green beans, cornbread $8.00) and Karaoke w/ DJ Reggie. Orioles in the Lounge
* POW/MIA Recognition Ceremony in the Post 223 Lounge at 7 pm. All lounge activities will pause during this moment. *
Saturday: S.A.L.'s Bus Trip to Hollywood Casino in Charles Town, WV
Saturday Night: Steak Dinner Special and Live Music & Dancing w/ Mark England
NASCAR @ Richmond and Orioles in the Lounge
Sunday: NFL Sunday Ticket and Orioles in the Lounge
Happy Birthday to Our Current Legionnaires
for the Month of September
| | | |
| --- | --- | --- |
| Harry Arthur | John Kinsley | Kenneth Smallwood |
| Leigh Brandy | Michael Knowles | Iain Smallwood |
| Ernest Brown | Wiliam LeTourneau | Themis Smyrnioudis |
| Lizbeth Calvo | Emmanuel Lopez | Robert Taylor |
| Thomas Chervek | George Lutts | Richard Timberman |
| Jeffrey Davis | Stephen Marchbanks | Gene Voight |
| Peter Day | Clifford McCoy | Kevin Walker |
| Richard Dickinson | John Ohm | Max Weiner |
| James Dulling | Jeffery Peters | Thomas Wink |
| David Hartline | Jim Poling | |
| Douglas Johnson | Kevin Schaper | |
| Merle Keel | Dennis Schehl | |
100 YEARS OF SERVICE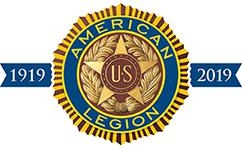 Wanted part-time Kitchen Staff Member to assist the Kitchen Manager at The American Legion Sykesville Memorial Post 223. Duties include meal prep, cooking, and tear-down/cleaning. Available kitchen staff member hours are Tuesday - Saturday, 4 pm - 9 pm. Hourly wages are negotiable based upon training and experience. Age 17+
Call the post after 12:00 pm Monday - Friday at 410-795-7242. Ask for Post Manager Stephanie Heck or Post Commander John Ridgley. Send resumes and/or questions to americanlegionpost223@gmail.com & steppy88@earthlink.net.
Legion General Membership Meeting
3rd Wednesday of the month at 7:00 PM
UPCOMING EVENTS
(Open to the Members & Guests)

(Open to the Public)



(Open to the Public)
POST INFO SLIDESHOW

Have you gotten your Maryland Driver's License with VETERAN Status yet?
Click the image for more info.
To the wonderful patriotic citizens of Sykesville, Eldersburg, and surrounding communities. Join our Post as a Booster or Sponsor. (Go to Sponsor page for details). Monies raised are given back to the community. Help us to continue sponsoring Scholarships for our children; give aid and assistance to our local needy Veterans and their families. Help us to continue to support financially worthy community programs and projects.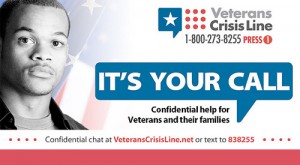 <>