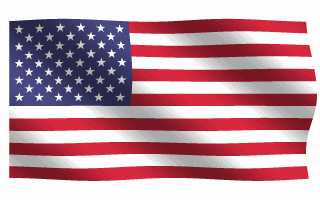 WELCOME TO

THE AMERICAN LEGION
SYKESVILLE MEMORIAL POST 223
ADJUTANT: TODD YATSKO
In Memorium
Merrill Sumey
It is with deep sadness and greatest respect we announce the passing of former Post Commander Merrill Sumey. Post 223 is gratefull to Commander Sumey for his service to our country, our community and our post as he joins Post Everlasting. God be with the Commander and his family in their time of grief.
When the Commander's family announces arrangements, they will be shared on this page
URGENT message from the Commander
Effective September 7th the Commander has announced that the American Legion Sykesville Memorial Post 223 Lounge is CLOSED until further notice.
The section of the building that contains the Lounge has suffered severe damage to the roof truss system and at the advice of our insurance partner and a qualified structural engineer the Lounge is CLOSED until the necessary repairs can be made.
During this time, the Legion Hall will be open and will be used in place of the Lounge for daily business. Food and Bar service, entertainment events and other functions normally held in the Lounge will be provided in the Hall. Your Post leadership, our facilities manager, our staff and volunteers will make every effort possible to provide all of the services you would enjoy if the Lounge was available.
The unfortunate situation occurs at a time when the post financial condition barely meets expenses and losing the regular Lounge revenues will only worsen our financial health. You are urged to continue patronizing the post and share our comradery while supporting the Post.
Please look to our Website, Facebook page and Constant Contact eMail messages for updates as we work through this situation.
All current Hall Rental Contracts are being honored.
NOTICE to Members
During the period when our Lounge is unavailable there will be days when the Hall will be closed to members to fulfill existing rental commitments. Please look to this section of our website for schedule of closings or reduced hours. We will make every effort to provide this information two weeks before an event.
September 9/23 Hall closed to members All Day.
September 9/29 Hall closed to members All Day.
September 9/30 Hall open to members until 4PM. Closed to members 6PM to closing.
October 10/1 Car Show 10AM-2PM. Hall open to members but Car Show has priority parking until 2PM.
October 10/7 Hall closed to members until 7PM.
October 10/8 Hall Closed to members until 6PM.
7327 Slacks Road, Sykesville, MD 21784
(410) 795-7242 | americanlegionpost223@gmail.com
Normal Operating Hours (see above for closure information)
| | |
| --- | --- |
| Sunday | 12:00 - 9:00 PM |
| Monday | 12:00 - 9:00 PM |
| Tuesday | 12:00 - 11:00 PM |
| Wednesday | 12:00 - 11:00 PM |
| Tuesday | 12:00 - 11:00 PM |
| Friday | 12:00 - 11:00 PM |
| Saturday | 12:00 - 11:00 PM |
Kitchen Open
This week's Specials
https://americanlegion223.com/index.php?id=120
The American Legion Family
Since our charter in 1946,
The American Legion Sykesville Memorial Post 223
has been welcoming VETERANS from all branches of our Armed Forces. Today, we continue to welcome all military personnel serving our country. Joining our Post enables you to continue serving your God, Country and Community. Our mission is to implement the goals, aspirations, dreams, peace and blessings for our country, friends and families embodied in our
preamble
.
UPCOMING EVENTS
Rain Postponement
The "GTO 's" Car Club's anual Car Show on Sunday Sept 24th has been rescheduled to Sunday October 1st
October 15th American Legion Auxiliary Children's Halloween Party
The annual Halloween party for Children 10 & under will occur on Sunday October 15th from 1 to 3PM.
C R AF T S L U N C H PUMPKINS COSTUMES and more
Children 10 and under FREE
Adults and Children over 10 - $3.00
Sign up sheet inside the main entrance of the Post.

To the wonderful patriotic citizens of Sykesville, Eldersburg, and surrounding communities. Join our Post as a Booster or Sponsor. (Go to our Sponsor page for details). Monies raised are given back to the community. Help us to continue sponsoring Scholarships for our children; give aid and assistance to our local needy Veterans and their families. Help us to continue to support financially worthy community programs and projects.
<>