VETERAN SOLUTIONS
LOCAL RESOURCES
Maryland's Committment to Veterans (Maryland Dept of Health)
https://veterans.health.maryland.gov/Pages/home.aspx
Maryland Local County Resources for Veterans
https://veterans.maryland.gov/local-county-resources-for-veterans/
Carroll County Community College - Veterans
https://www.carrollcc.edu/Veterans/
Howard Community College - Veterans and Military Community Services
https://www.howardcc.edu/admissions-aid/apply-for-admission/records-registration/veterans-military/
Carroll County Government - Bureau of Aging & Disabilities
http://ccgovernment.carr.org/ccg/aging/
Howard County - Office of Veterans and Military Families
https://www.howardcountymd.gov/Veterans/
Veteran & First Responder Friendly Businesss of Maryland
Maryland Dept of Commerce - Military Personnel and Veteran-owned Small Business Loan Program (MPVSBLP)
http://commerce.maryland.gov/fund/programs-for-businesses/mpvsblp
Project Opportunity
https://www.project-opportunity.com/
Maryland Veterans Trust Fund
https://veterans.maryland.gov/maryland-department-of-veterans-affairs-veterans-trust-fund/
Military Family Relief Fund for the Mid-Atlantic
COVID-19 Military Support Initiative
https://covid19militarysupport.org/
Apartment Guide - Veteran Housing Assistance
https://www.apartmentguide.com/blog/veteran-housing-assistance-with-apartments/
Warrior Canine Connection
https://warriorcanineconnection.org/
Safe Haven Equine Warriors (S.H.E.W.) & Warriors Wednesdays
https://safehavenequinewarriors.org/
https://safehavenequinewarriors.org/events/warrior-wednesdays-jz9na-m7k68-d6jtd
Mission Beelive
https://www.missionbeelieve.com/
NATIONAL RESOURCES
US Government Made Easy For Veterans
http://www.usa.gov/index.shtml
VA Loan Information
https://www.valoansforvets.com/types-of-loans/
TriCare
MENTAL HEALTH/SUICIDE PREVENTION/ADDICTION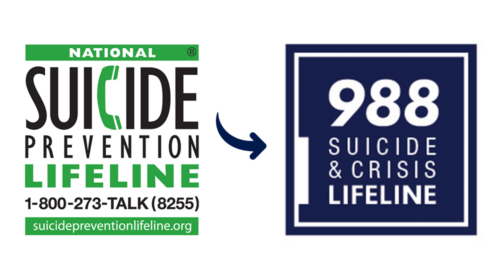 VA Mental Health http://www.mentalhealth.va.gov
VA Maryland Health System https://www.maryland.va.gov/services/Mental_Health_Baltimore_VA_Medical_Center.asp
Maryland Behavorial Health Administration https://bha.health.maryland.gov/Pages/HELP.aspx
Substance Abuse and Mental Health Services Administration Hotline https://www.samhsa.gov/find-help/national-helpline
Alcoholism in Veterans https://www.alcoholrehabguide.org/resources/alcoholism-in-veterans/
NIH National Institute on Drug Abuse https://www.drugabuse.gov/drug-topics/military-life-substance-use
VA Maryland Mental Health and Substance Abuse https://veterans.maryland.gov/wellness-and-behavioral-health-services/
Military Sexual Trauma https://www.mentalhealth.va.gov/mentalhealth/msthome/index.asp
OnlineTherapy.com for Veterans https://www.onlinetherapy.com/therapy-for-veterans/
VEToga https://vetoga.org/
POST TRAUMATIC STRESS DISORDER (PTSD)
Post Traumatic Stress Disorder can occur following a life-threatening event like military combat, natural disasters, terrorist incidents, serious accidents, or violent personal assaults like rape. Most survivors of trauma return to normal given a little time. However, some people have stress reactions that don't go away on their own, or may even get worse over time. These individuals may develop PTSD.
People who suffer from PTSD often suffer from nightmares, flashbacks, difficulty sleeping, and feeling emotionally numb. These symptoms can significantly impair a person's daily life.
PTSD is marked by clear physical and psychological symptoms. It often has symptoms like depression, substance abuse, problems of memory and cognition, and other physical and mental health problems. The disorder is also associated with difficulties in social or family life, including occupational instability, marital problems, family discord, and difficulties in parenting.If you are suffering from PTSD, or know someone who is, the following list of resources and information will help you find help in dealing with PTSD and related conditions.
Featured PTSD News
Center for Psychological Health and TBI Opens

The Department of Defense today announced the opening of a 24-hour outreach center to provide information and referrals to military service members, veterans, their families and others with questions about psychological health and traumatic brain injury. More
PTSD News
PTSD FAQs
PTSD Discussion Forum
PTSD Resources
What You Need to Know About PTSD
Readjustment Counseling Resources
Military OneSource
Army Behavioral Health Website
Walter Reed National Military Medical Center Behavioral Health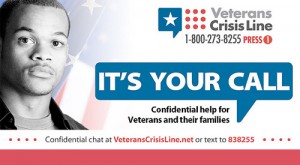 GET HELP FOR PTSD
If you need help right away:
Call 1-800-273-8255
Press "1" if you are a Veteran
Call 911 or visit a local emergency room

LINKS TO ​JOBS FOR VETERANS
USA Jobs https://www.usajobs.gov/Help/working-in-government/unique-hiring-paths/veterans/
Maryland State Careers for Veterans https://dbm.maryland.gov/jobseekers/Pages/VeteransJobs.aspx
Recruit Military https://recruitmilitary.com/
VETJobs https://vetjobs.com/
Miltary.com Jobs Search https://www.military.com/veteran-jobs
Military Scholarships https://thescholarshipsystem.com/
Blog: Best Jobs for Returning Service Members https://www.bigrentz.com/blog/best-jobs-returning-service-members
Blog: Guide to Choose a Trade Career for Returning Service Members https://primeweld.com/blogs/news/trade-careers-for-veterans
Trucking Career Guide for Veterans https://insights.workwave.com/industry/logistics-distribution/veterans-in-trucking-career-guide-for-finding-success-after-service/
ARMED FORCES RETIREMENT HOME
The Armed Forces Retirement Home (AFRH) is an independent Agency in the Executive branch of the US Government. The AFRH provides residences and related services for certain retired and former members of the US Armed Forces (24 US Code 10, Subchapter 411). The Chief Operating Officer (COO) is the head of the Agency and its communities and is subject to the authority, direction and control of the Secretary of Defense.
The origins of the AFRH go back to the 19th century. The US Navy first established the US Naval Asylum in 1831, and then the US Army established the US Soldiers' Home in 1851. Ever since, thousands of former US military service members have enjoyed a safe and secure retirement here. In 1991, the two distinct Homes merged as one: the AFRH.
Together we have evolved into the premier retirement community for America's military veterans. We offer modern facilities, dynamic activities, healthy meals, wellness programs, advanced care, and much more. The AFRH currently has two communities in Gulfport, MS (AFRH-G) and Washington, DC (AFRH-W).
LINKS TO VETERANS BENEFITS
Board of Veteran's Appeals http://www.va.gov/vbs/bva/
Center for Minority Veterans http://www1.va.gov/centerforminorityveterans/
Center for Women Veterans http://www1.va.gov/womenvet/
Compensation Rate Tables, 12-1-03 http://www.vba.va.gov/bln/21/Rates/comp01.htm
Directory of Veterans Service Organizations http://www1.va.gov/vso/index.cfm?template=view
Disability Examination Worksheets Index, Comp http://www.vba.va.gov/bln/21/Benefits/exams/index.htm
Discounts - AT&T Military Discount https://www.att.com/offers/discount-program/military-discount/
Discounts - Sprint Military Discount https://businesssolutions.sprint.com/dod-military.html
Discounts - T-Mobile Military Discount https://www.t-mobile.com/cell-phone-plans/military-discount-plans
Discounts - Verizon Military Discount https://www.verizonwireless.com/discounts/military/
Discounts - CouponFollow for Military https://couponfollow.com/military
Education - Scholarship Opportunities for Veterans and Their Families https://www.nitrocollege.com/scholarships/veterans
Education - Military-Friendly Colleges https://www.accounting.com/resources/military-friendly-colleges/
Education - Student Training & Education in Public Service | Cadets in College https://www.publicservicedegrees.org/resources/college-rotc/
Free Grants for Veterans http://freegrantsforveterans.org/
Free Grants for Veterans - Maryland http://freegrantsforveterans.org/grants-for-veterans-in-maryland/
Health - Authority Dental https://www.authoritydental.org/veterans-dental-care
Health - Geriatrics and Extended Care http://www1.va.gov/geriatricsshg/
Health - Paralyzed Veterans of America https://pva.org/
Health - Mesothelioma & Veterans https://www.asbestos.com/veterans/
Health - Mesothelioma Guide https://www.mesotheliomaguide.com/mesothelioma/
Health - VA National HIV/AIDS Program http://www.hiv.va.gov
Health - VA Public Health Smoking Cessation Program http://www.publichealth.va.gov/smoking
Health - VA War-Related Illness and Injury Center http://www.vagov/WRIICSC-DC
Hearings http://www.warms.vba.va.gov/admin21/m21_1/mr/part1/ch04.doc
Homeless Veterans http://www.va.gov/homeless
National Cemetery Administration (Burial and Memorials) http://www.cem.va.gov
Pre-Need Burial Eligibility Determinationent https://www.cem.va.gov/cem/pre-need/
Veterans Legal and Benefits Information http://valaw.org/
Online version http://www1.va.gov/OPA/vadocs/current_benefits.asp
PDF Download in English http://www1.va.gov/opa/vadocs/fedben.pdf
Veteran Tips And Resources For Investing In Real Estate https://www.reits.org/investing/real-estate-tips-for-vets/
Wizard Pins Miltary Service Badges and Pins: Insginia History https://wizardpins.com/blogs/education/military-insignia-history
Quits of Valor https://www.qovf.org/